You're in good company
More than 100k brands all around the world rely on StoryXpress to communicate smartly using videos.
Built For High-Performing Teams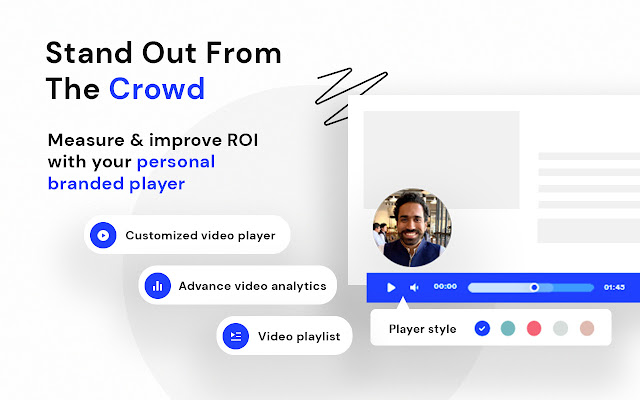 Video Marketing
Enhance user engagement - Embed videos on your landing pages

Seamless brand integration - Customize video player look and feel

Capture leads - In-video forms to automatically build contact lists in your CRM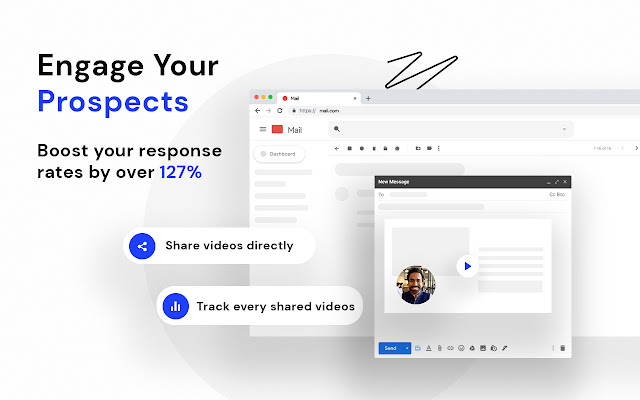 Sales Enablement
Boost outreach - Include videos in bulk sales emails

Intelligent lead scoring - Evaluate engagement with videos

CRM integration - Automate follow-ups, tailored based on video watch time
Team Communications
Engaging internal communications - Boost organization-wide interaction with captivating content

Secure communication privacy - Utilize secure folders with access sharing for protected monitoring

Team and organization monitoring - Safeguard internal communications and collaboration within teams
Humanized Recruitment
Effective onboarding & training - Enhance remote experiences with pre-recorded programs and sessions

Interactive job descriptions - Utilize video for engaging job descriptions and assignment sharing

Efficient remote HR - Streamline onboarding, training, and remote employee engagement with videos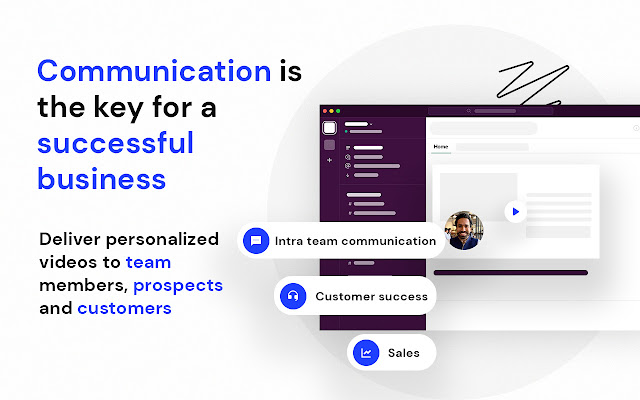 Personalized Support
Automated video requests - Request screen recordings from your customers

Simplify issue resolution - Decrease time-to-resolution by answering questions faster

Delight your customers - Utilize videos for personalized support
Learning & Tutoring
Boost learner engagement - Enhance training with interactive video lectures

Lower training costs - Manage resources in a premium, ad-free environment

Protect content privacy - Safeguard your material from privacy concerns
Success Stories of our Enterprise Clients
Unlock Success with Our Proven Strategies
One Video Platform To Achieve All Your Goals
Video Analytics
Measure the performance of your video campaigns with detailed and actionable insights. Find the most valuable videos by analyzing gaps, CTR, views, etc. to make data-driven decisions.
Screen Recording
Recording videos has never been easier. Create your videos seamlessly through screen recording, webcam, or both. Use templates to make your videos creative and interactive
Ad-free Video Hosting
Store all your videos on StoryXpress without any ads or hassle. We offer seamless and high quality video playback with fast loading for an engaging and flawless experience.
Video Editing
Edit your videos like a pro without any technical expertise. Use our easy-to-understand personalization and editing tools to fine tune and customize your videos without any help.
Power Up Your Workflow
Streamline your processes by integrating with your go-to applications.
HubSpot
Calendly
Intercom
Pipedrive
Zapier
Marketo
Sendinblue
Mailchimp
Zendesk
ActiveCampaign
Salesforce
Slack
Embrace the Future of Video with StoryXpress
Experience a new realm of possibilities with video, driving leads, engagement, and revenue growth.
Why Brands & Teams Are Choosing StoryXpress
Loved By Best Teams Worldwide
Mighty impressed by how easy to use this product is. Too good!
Loving it so far. Our product marketing team started using it first for building tutorial vids for our product features.
But then our customer support & success teams started using it for helping customers with queries and on-boarding.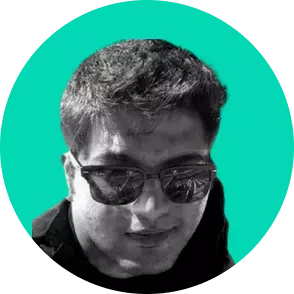 StoryXpress Recorder is now my #1 tool to create instant sales, tutorial and explanation videos using my OWN logo and business brand.
The customization and additional tools like video embedding and playlists are amazing.
Way to go, Team StoryXpress for making me look like a rock star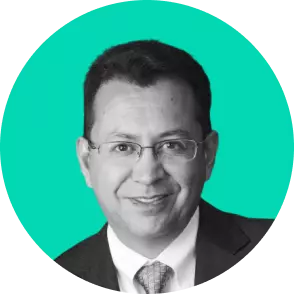 I really like the ability to record your screen, face and audio. Great for communicating with your teammates or just for personal use.
You can create videos and edit them . You can have the ability to have a video landing page with a CTA and have the ability to check the video's analytics.
It can be used for sales as well.
Embrace the Future of Video with StoryXpress
Experience a new realm of possibilities with video, driving leads, engagement, and revenue growth.